O.TWO.O 2 IN 1 DOUBLE-ENDED EYELINER STAMP – Double-head double effect, easy to draw a meticulous eyeliner.

【DOUBLE-SIDED EYELINER PENS】 – Each pen of the wing eyeliner stamp tool has 2 ends. One end for stamping and the other has a very fine tip for defining the rest of the eye with precision. You can even use the size of the liner as a stencil for a more dramatic makeup.
【LONG-LASTING & WATERPROOF】- This Long Lasting eyeliner is made with a quick-drying formula, is waterproof, sweatproof and oil resistant, and lasts for a long time without smudging. With this waterproof eyeliner pencil you can party all night, even swimming or sweating.
【THE PERFECT WINGS EVERY TIME】 – Eye liner wings have never been easier. Line up the stamp from the corner of your eye to the end of your eyebrow to create the same wing on each side. The curve in each stamp eyeliner provides a quick natural cat eyes look.
【EASY TO USE】 – Whether it's for beginners or people who use eyeliners regularly, this stamp makes you easy to have beautiful eyeliners. Eyeliner thickness can be controlled according to the strength and angle, easy to draw a meticulous eyeliner.
【FREE RETURN SERVICE】: Return for any reason within 15 days(free shipping)Supporting countries: Russia, United States, Spain, France, Brazil, Netherlands, Israel, Poland, United Kingdom, South Korea, Germany, Italy, Canada, Australia, Saudi Arabia, UAE, Chile, Ukraine, Japan, Mexico, Belgium, Czech Republic, Switzerland, Portugal.
INGREDIENT:
PROPYLENE GLYCOL,GLYCERIN,PVP, ACRYLATES COPOLYMER, CI 77266,MAGNESIUM ALUMINOMETASILICATE
CAPRYLYL GLYCOL, PROPYLPARABEN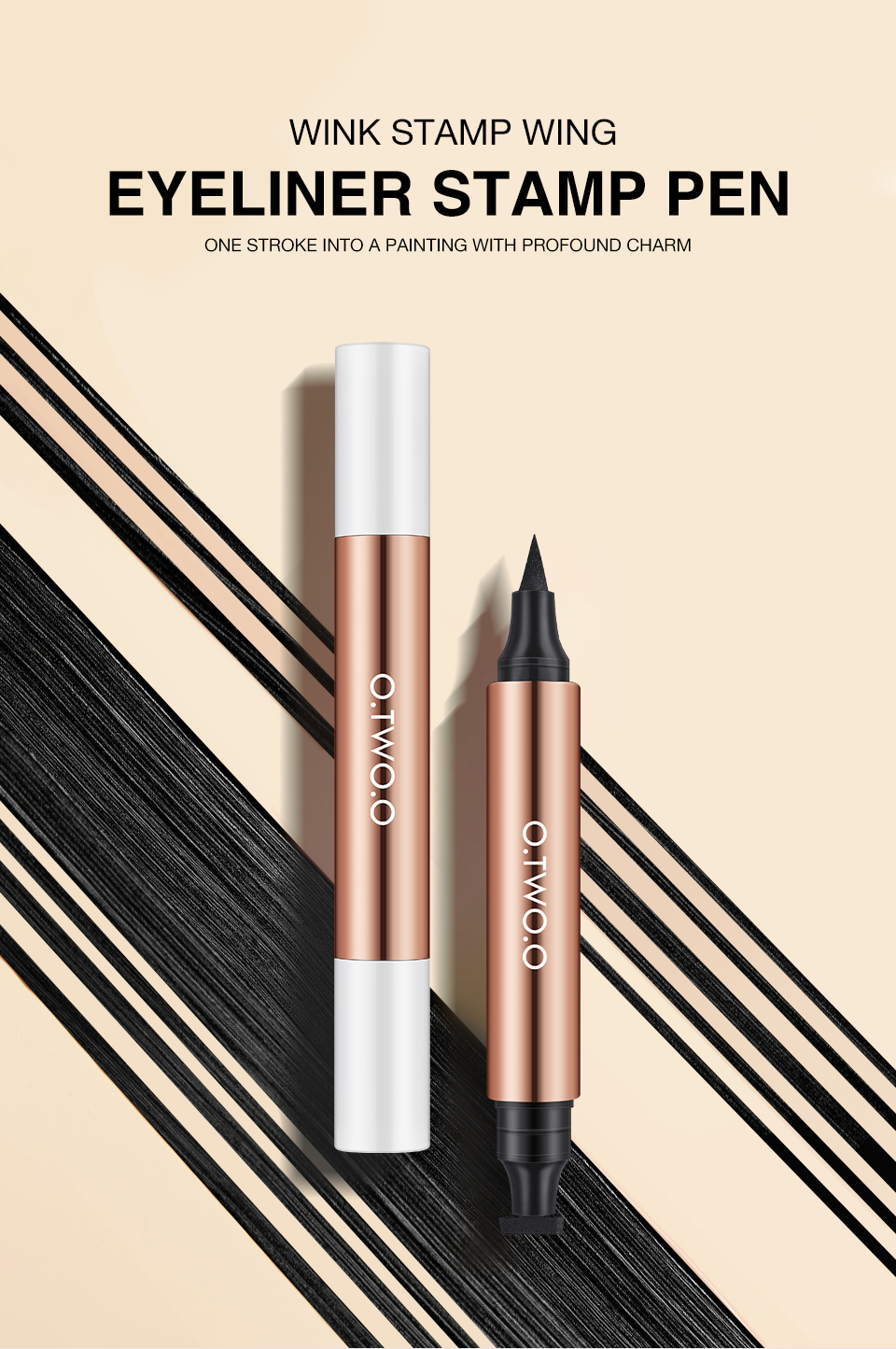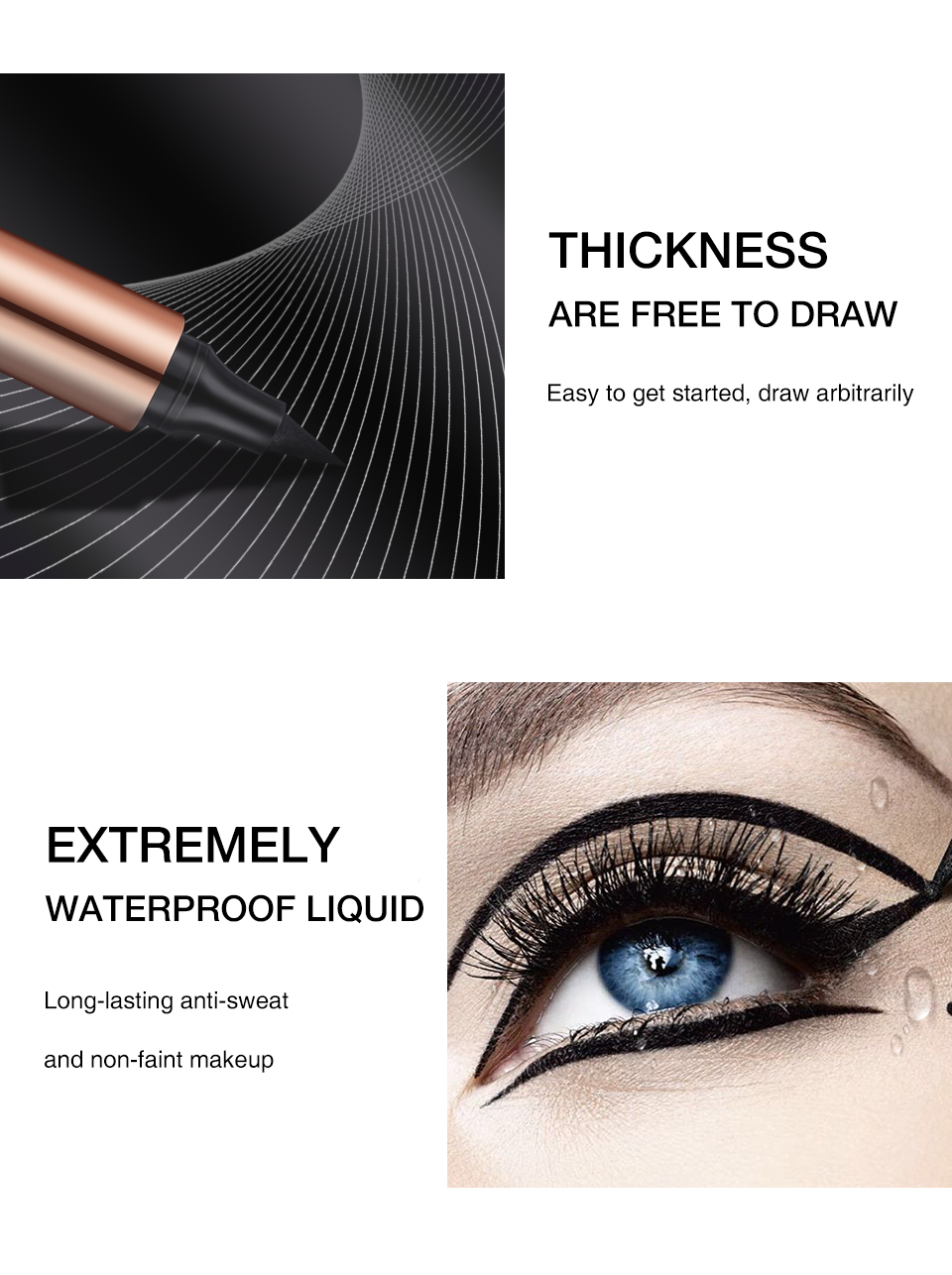 ✨ THICKNESS FREE TO DRAW
Easy to get started, draw arbitrarily
✨ EXTREMELY WATERPROOF LIQUID EYELINER
Long-lasting anti-sweat and non-faint makeup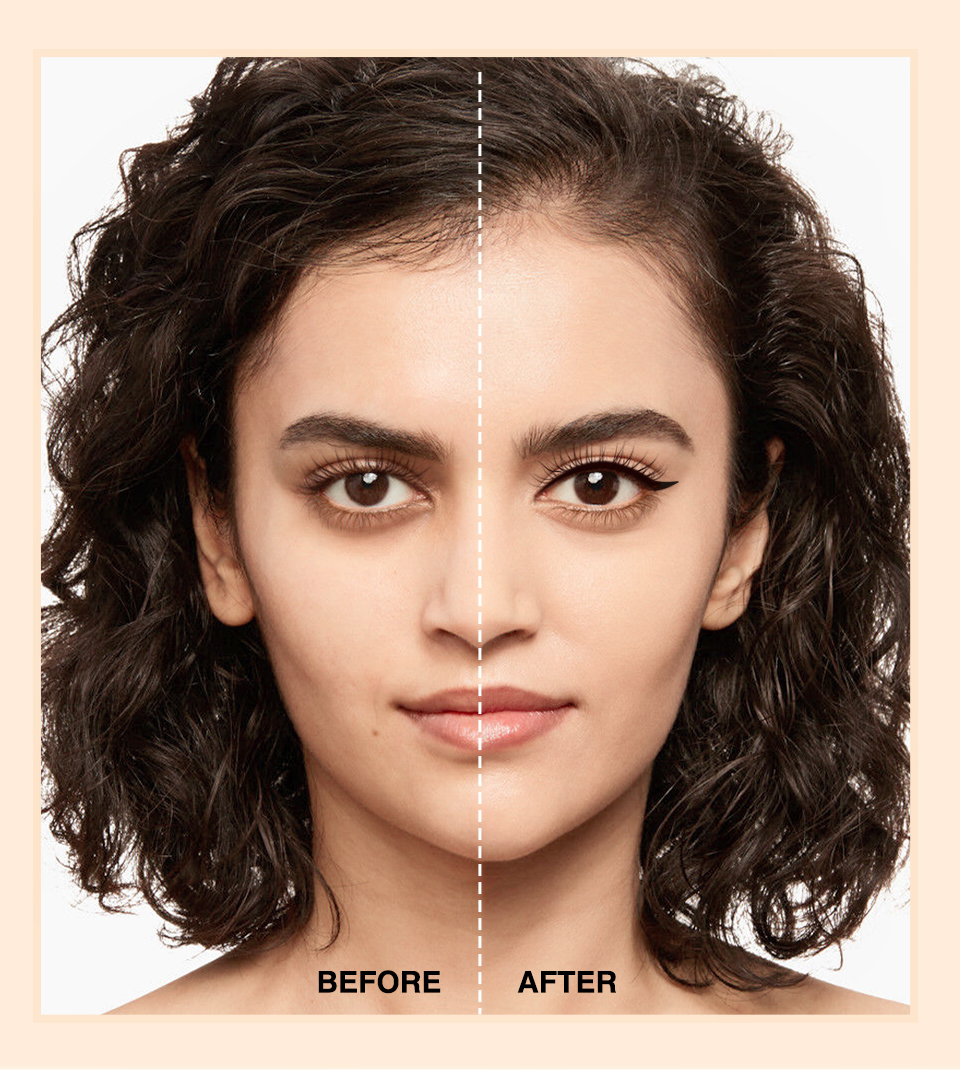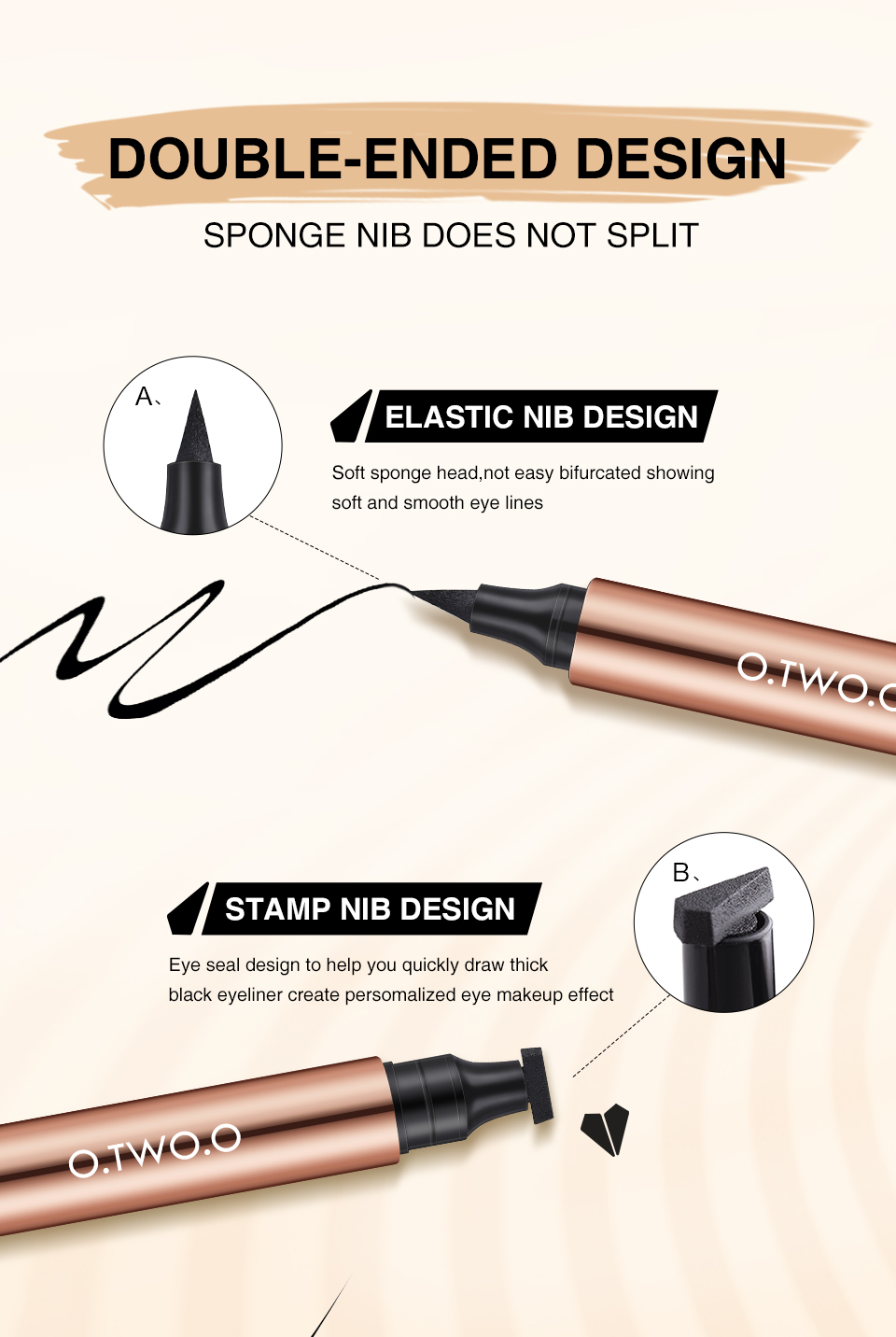 ❤ DOUBLE-ENDED DESIGN SPONGE NIB DOES NOT SPLIT
❤ ELASTIC NIB DESIGN -Soft sponge head,not easy bifurcated showing soft and smooth eye lines
❤ O.TWO.O STAMP NIB DESIGN -Double-ended design to help you quickly draw thick black eyeliner create personalized eye makeup effect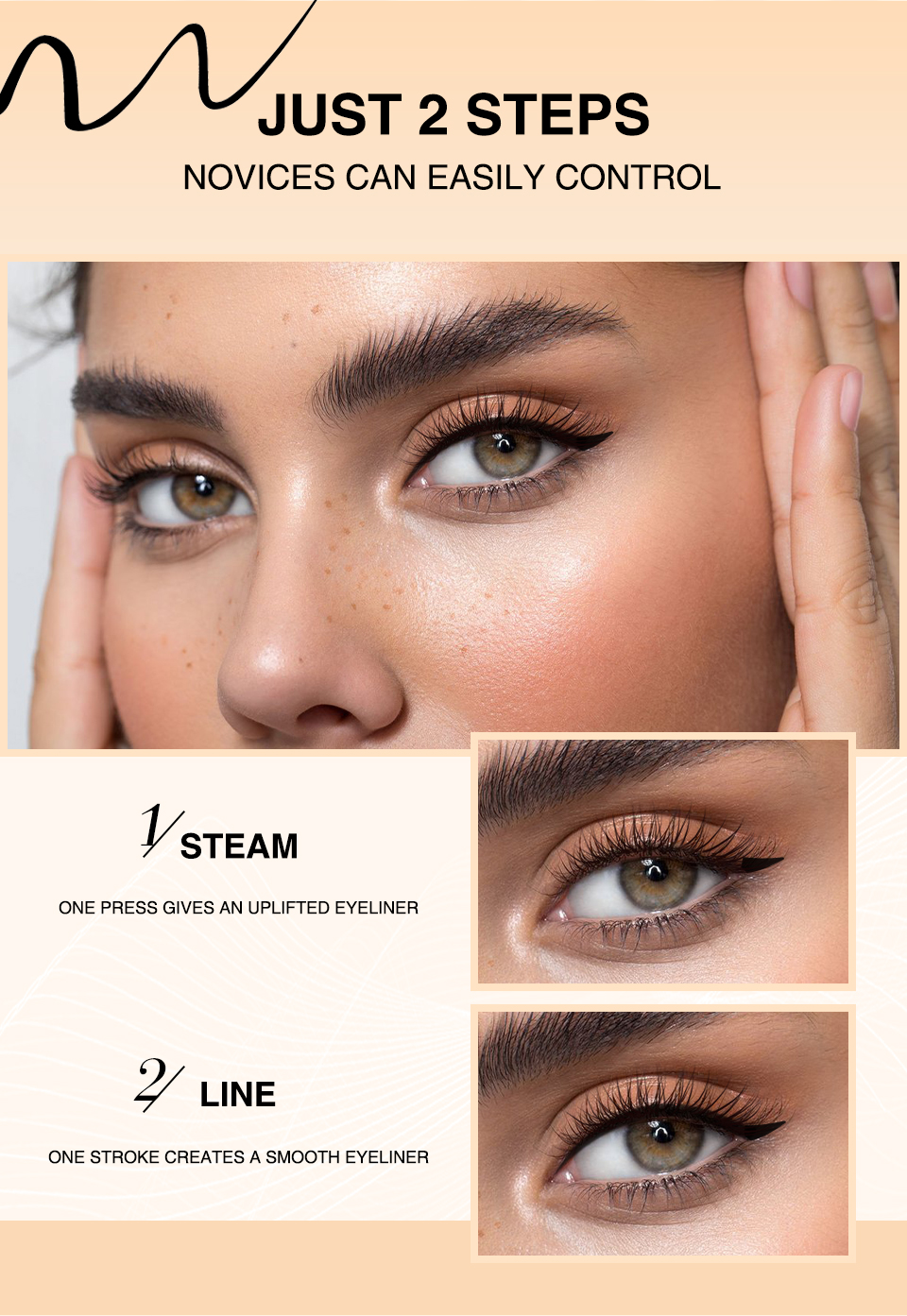 JUST 2 STEPS NOVICES CAN EASILY CONTROL
1. STEAM ONE PRESS GIVES AN UPLIFTED EYELINER
2. LINE ONE STROKE CREATES A SMOOTH EYELINER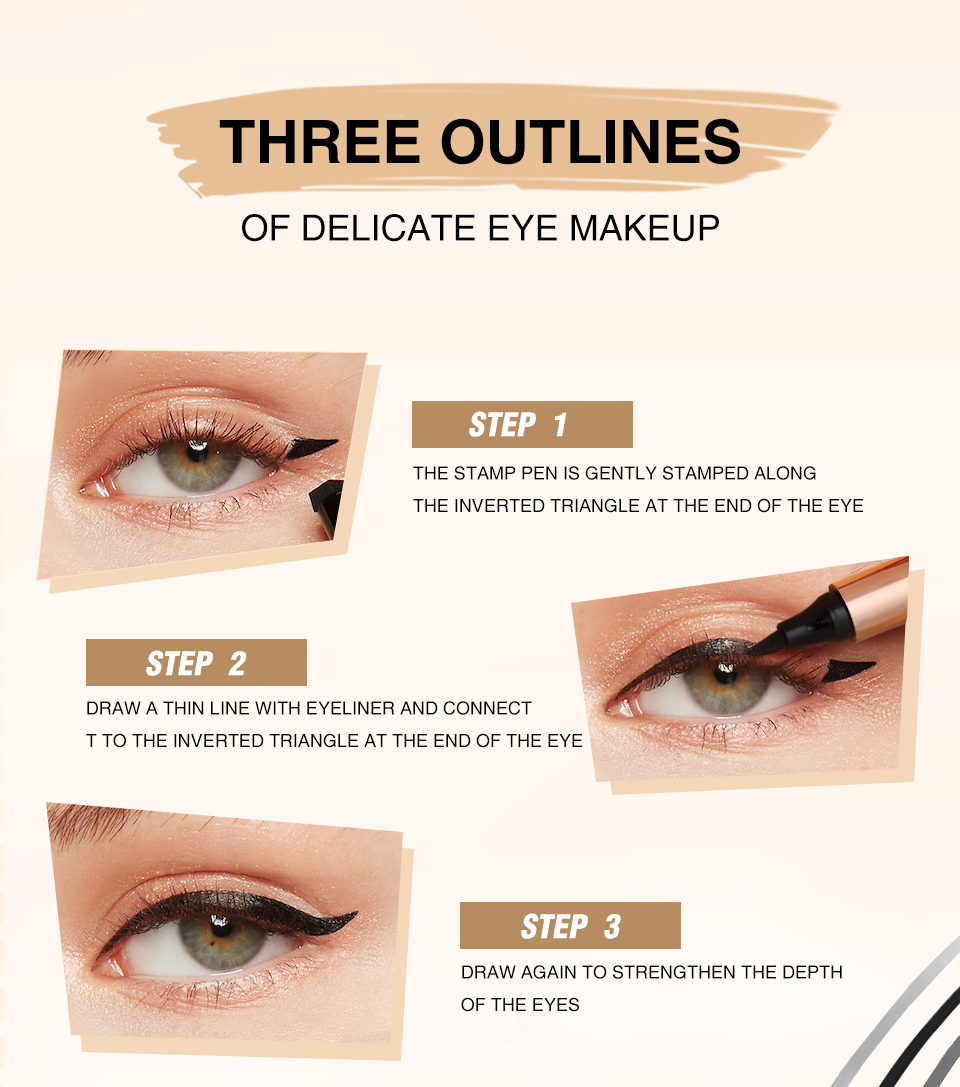 ✨THREE OUTLINES OF DELICATE EYE MAKEUP STEPs.
✨The stamp pen is gently stamped along the inverted triangle at the end of the eye step.
✨Draw a thin line with eyeliner and connect to the inverted triangle at the end of the eye step.
✨Draw again to strengthen the depth of the eyes.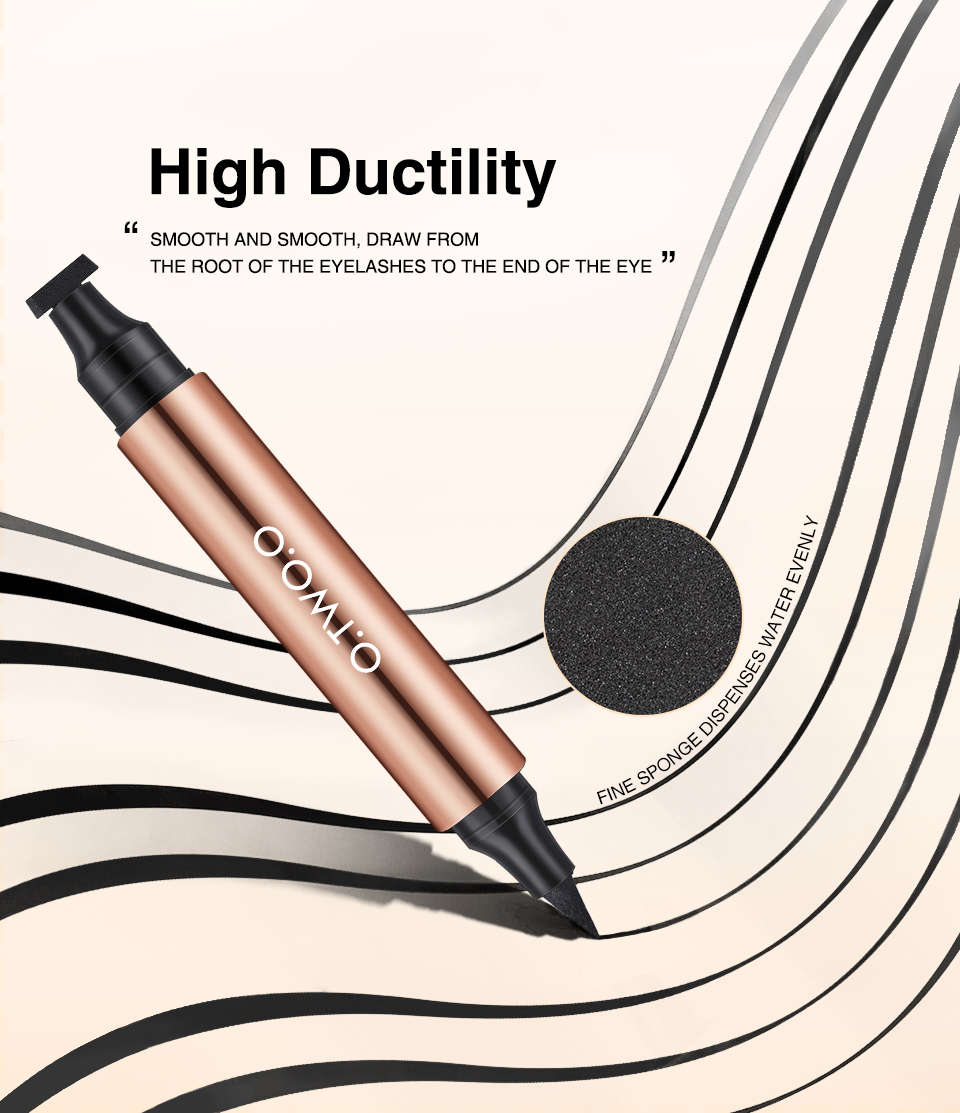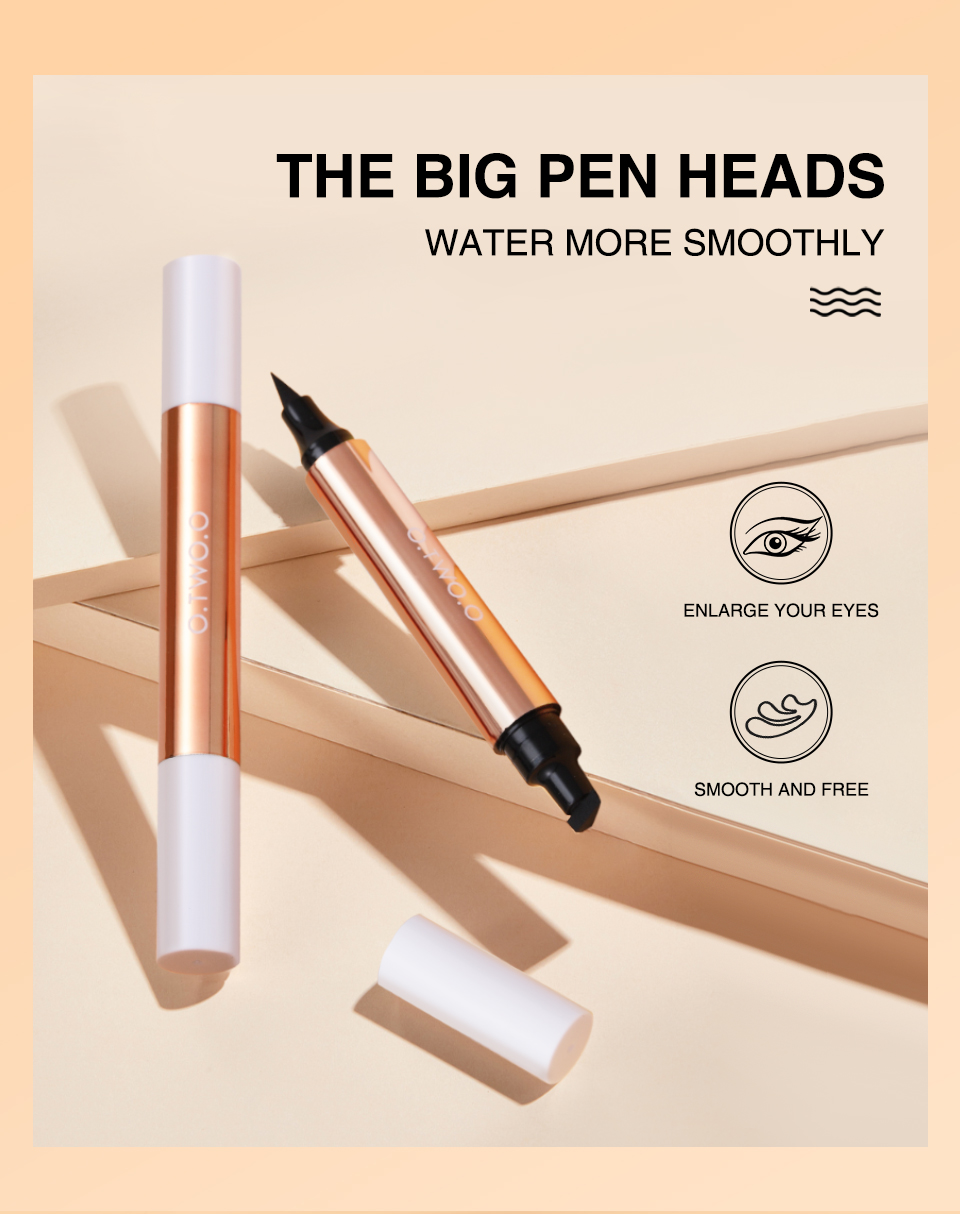 WATERPROOF TEST INSOLUBLE
IN WATER, FAST DRYING ONLINE -Film formation in 3 seconds without fear of friction.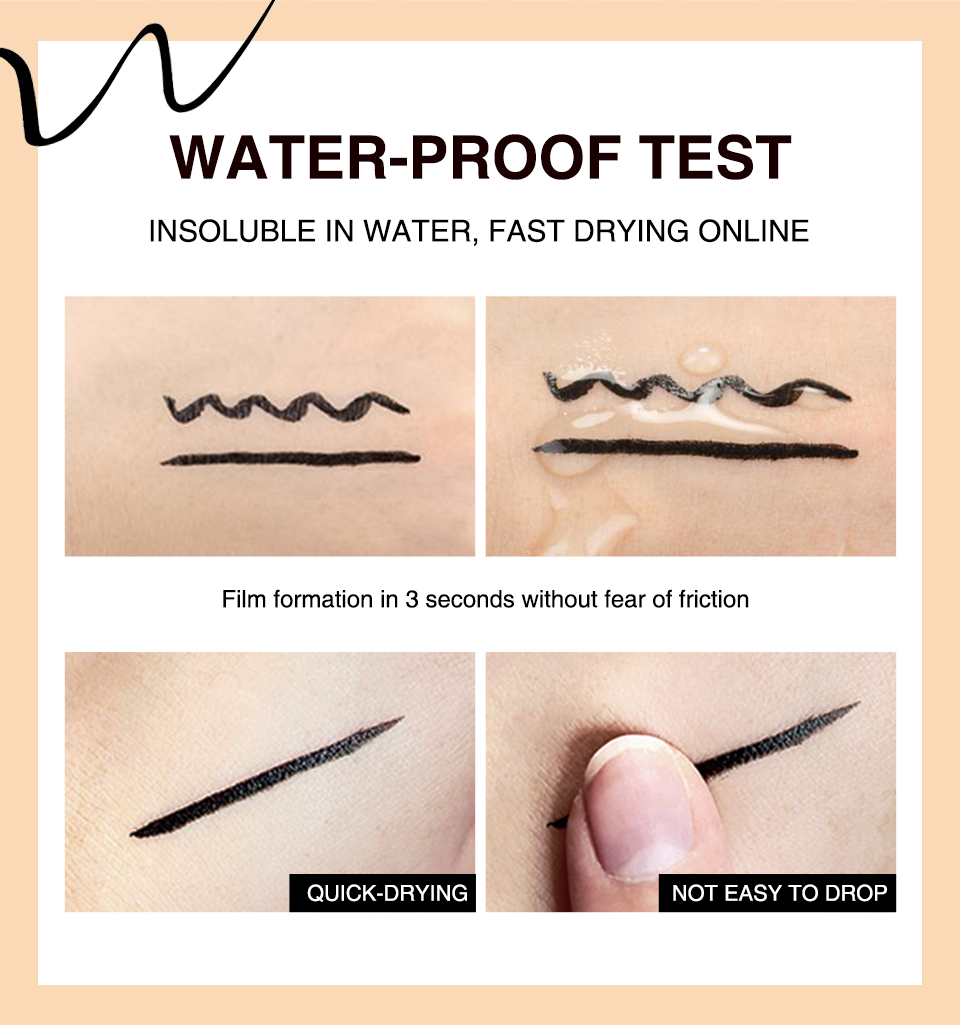 INFORMATION:
Brand: O.TWO.O
SIZE: 13.2CM*0.8CM
NET WEIGHT: 2.8g
SHELF LIFE: 3 YEARS